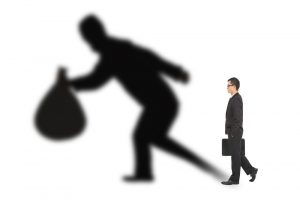 59% of ex-employees admit that they stole company data, sometimes to form a competing business, sometimes to bring it to a new employer and sometimes to sell it to a competitor. Data theft is more the rule than the exception. Employees know their employers have strict policies against taking company data, but they continue to ignore those policies.
Even when they have left your employment, many employees report that they have continued access to company data via personal devices, collaborative apps and data stored in cloud.
Whether you believe that your company data has been stolen by an employee or want to prevent such theft in the future, Sensei can help.
Contact Mike Maschke, Sensei's CEO, to see how Sensei can help protect YOUR data. You can reach Mike at 703-359-0700 or write him at