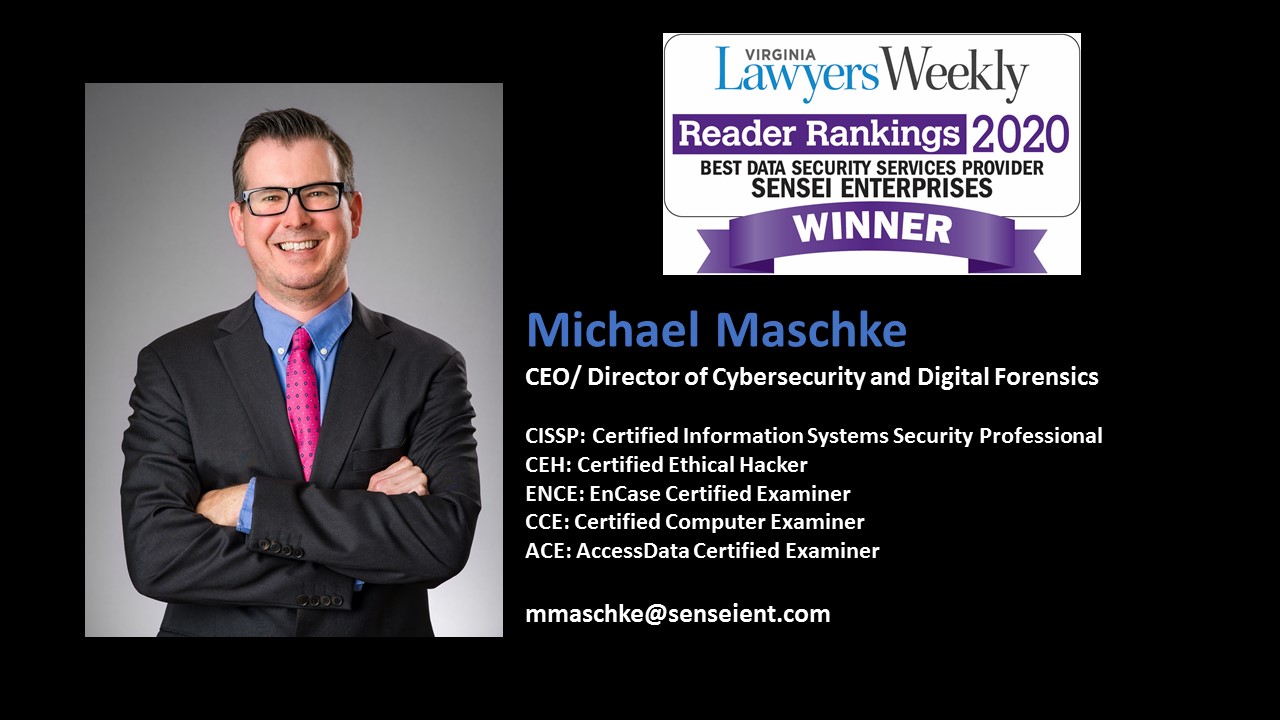 Cybersecurity can be overwhelming to most companies, but it doesn't have to be. Even if your company doesn't know where to start, Sensei can help.
Sensei's security evaluation and assessments provide a quick glance at the client's network security as a whole, including the review of the topography of information systems, security hardware and software, and the state of computer and server systems on the network. Important and useful information can be learned quickly from just knowing what systems are currently in use within your computing infrastructure.
Sensei's security evaluations and assessments are not an in-depth review, but rather a quick glance at the current state of the client's security.
After completing a security evaluation and assessment, Sensei can provide your company with a design and process to secure your computing infrastructure and protect your digital assets.
Questions? Need Help?
Please contact CEO/Director of Cybersecurity and Digital Forensics Michael Maschke at or at 703.359.0700.