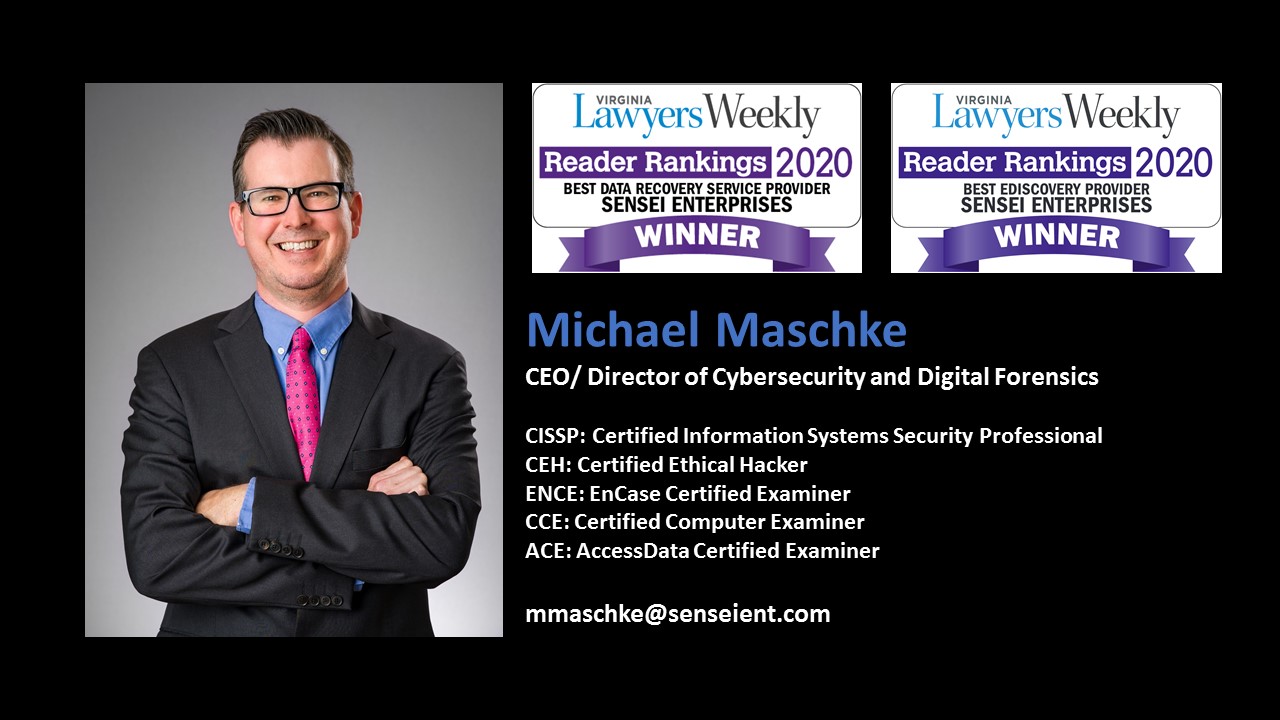 Digital forensics and e-discovery can play an important role in your client's divorce or family law case. At the onset of all family law cases, lawyers should determine if digital forensics would benefit the client. Computers and mobile devices can reveal key details that can be pivotal to the outcome of your case.
Deleted Content Recovery – When content is deleted from a device, it is possible to recover the data from the internal storage space or removable media. It is also possible to highlight deletion date and times, which can assist with claims of alleged evidence spoliation.
Communications History – Incoming and outgoing messages on a device are often a hotspot for information crucial to family law cases. Text messages, iMessages, and third party chat applications are all sources of possible evidence.
Internet History – This type of review includes examining the device's browser/search history for evidence of interest. Frequently, deleted browser history can be located and recovered.
Location Data – It is possible to retrieve information to determine where a device was at a certain period of time. Map and photo applications often store this type of data; however, the ability to recover location data varies by device and application used.
Financial History – When there are concerns over possible hidden assets, keyword searches are often used to analyze the device's browser history as well as looking for the presence of financial applications.
Authenticity of evidence – With the ability to modify and alter photos and communications, Sensei's experts analyze the data contained within a file to help assist in determining whether the file in question is authentic or has been altered.
Timeline Analysis – Evidence content can be filtered down to a specific time period in order to avoid extraneous information.
Specific Application Data – Certain applications use databases to store information. Sensei can analyze the available databases to determine additional information or specific actions that occurred within the application.
Spyware Review – Most spyware and malware operate in the background of the device, limiting the user's ability to detect them. A spyware review may reveal active spyware and the different abilities associated with it.
One thing to remember – that in order to have the contents of a spouse's device analyzed, or a device belonging to anyone besides the client, the law requires one of two things: permission of the end-user or a court order. Even if you own the device, or if it is a marital asset, you do not have the right to inspect any of your spouse's communications which are protected by a password. It is important to ensure the analysis is performed legally in order to allow the findings to be presented in court. Sensei's experts can help distinguish what is needed to ensure a lawful examination.
If you are interested in what Sensei's Digital Forensics team has to offer you, please contact CEO/Director of Cybersecurity and Digital Forensics Michael Maschke at or at 703.359.0700.