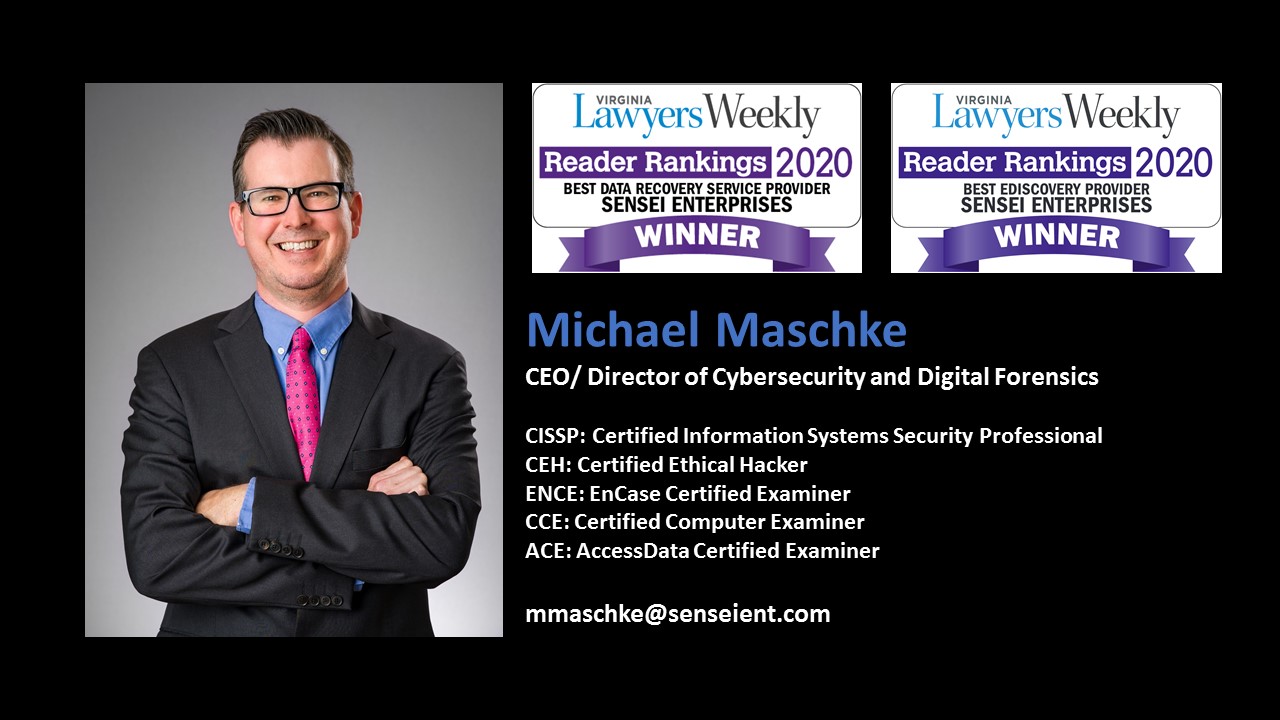 Forensic analysis is generally performed after the preservation and collection of ESI (electronically stored information). This includes locating information responsive to search queries and the initial scope of the work, including date filtering, searching for specific keywords, recovery of deleted content, and much more.
Using industry standard digital forensic tools, our team of digital forensics examiners work to locate and provide you with information responsive to your requests.
One of the many unique aspects of forensic analysis and investigations is that it can be tailored to discover or find the information that you are looking for. Our digital forensics examiners deal with all types of different investigations and analysis, including the following:
Criminal Defense Matters
Divorce, Infidelity, Custody Cases
Civil Disputes
Employee Data Theft and Misuse
Deleted Text Message and Communications Recovery
File Metadata Analysis
If you have questions about what types of analysis may be useful for your matter, please contact CEO/Director of Cybersecurity and Digital Forensics Michael Maschke at or at 703.359.0700.