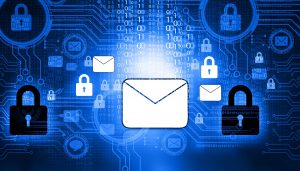 With Sensei's e-mail security and filtering service, your message traffic is both protected and screened to keep your systems safe.
Powered by McAfee, Sensei's inbound and outbound e-mail security solution is highly effective and easy to implement and use. It's always running and always up-to-date, keeping viruses and spam away from your IT resources.
Sensei provides effective and reliable protection for your e-mail at all times by leveraging a patented, on-demand architecture to block spam, phishing, viruses, and other e-mail threats before they reach your e-mail servers, lightening the load on your IT infrastructure and improving performance.
Because Sensei's e-mail security and filtering solution exists outside your local network, there is no hardware or software to install and maintain. There's no need for the constant patching and updates that are required by other appliance or software solutions.
In addition, your end-users can manage their own message quarantines and settings through a web-based interface that's easy to learn and use. E-mail recipients can inspect their quarantined message in a summary e-mail, and choose to deliver only the ones they know are safe. They can also modify their spam protection settings to their own preferred levels. All of these end-user controls are configured by your organization's e-mail policy administrator, giving management complete control over what end-users can change.
With Sensei's e-mail security and filtering solution, you can:
Reduce spam, viruses, phishing, denial of service (DoS), directory harvest attacks (DHA), and other attacks
Filter out all messaging threats including spam and viruses BEFORE they reach your network
Allow end users to manage their own spam in an efficient manner
Set what end users can and cannot change through the Administrative Console Message Center
Create content-based policies for inbound and outbound traffic
Have your e-mail spooled by our filtering service in the event your mail server fails
Your e-mail will be forwarded to your server once it comes back online
Implement quickly, with no hardware or software to install