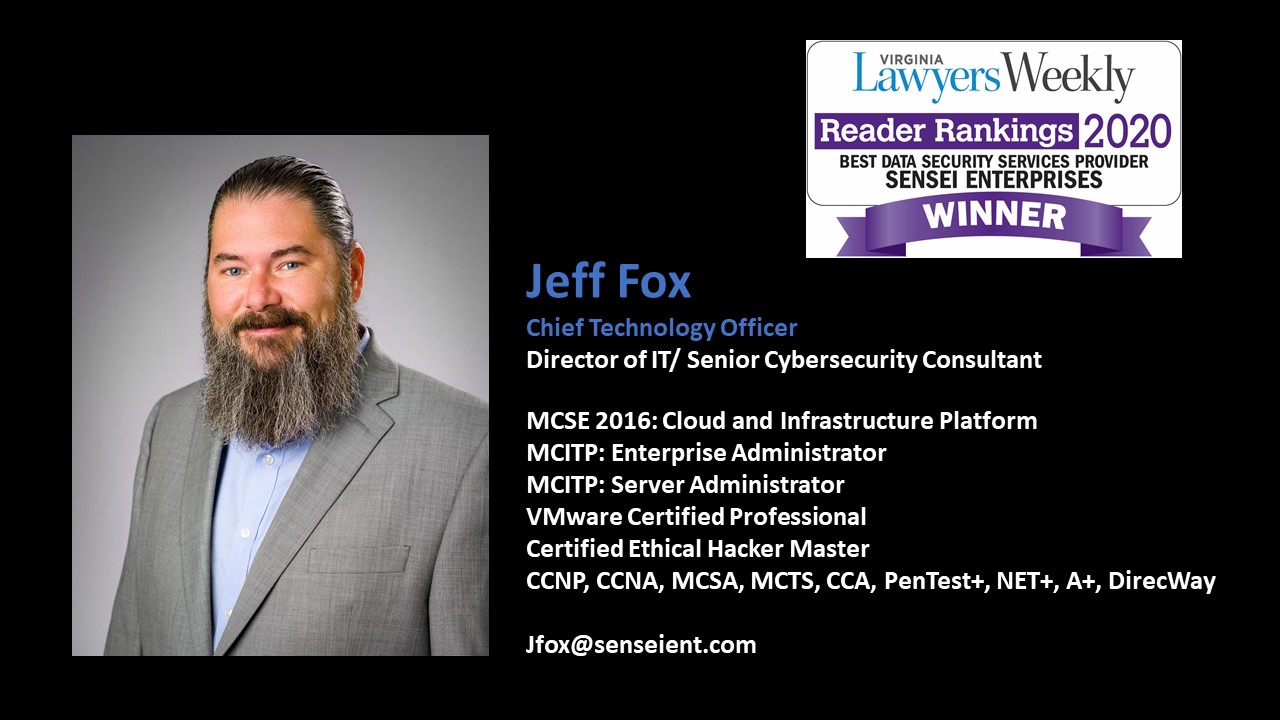 Today's world of evolving and ever-changing technologies allows us to be more productive than ever before. However, with each advance in technology comes a new threat to your network and systems.
If you don't have suitable security measures in place, your business data and the productivity of your employees are both at risk.
Having some of the highest industry-standard security certifications available, Sensei consultants understand the security challenges that businesses face. We help our clients by developing solutions that significantly reduce risk related to business operations.
Sensei offers:
Security Assessments
Assessing the current state of your security infrastructure is the first step in developing a suitable (and compliant) security infrastructure. You can't reduce your vulnerabilities without first understanding what they are.  And, we're not just talking about vulnerabilities that exist on the Internet. Unfortunately, most threats come from within and are typically more devastating than threats from the Internet. Sensei can train your employees in defending against social engineering and safe computing. We can also help you defend your business against employees who might steal or destroy your data.
Security Design
After completing a security assessment and having a full understanding of where your risks exist, Sensei can help you design a security infrastructure that meets your needs, including network topology, device placement, and connectivity. We can also help you develop a multilayered defense against directed attacks from employees, hackers, viruses, and worms.
Security Testing
Using a variety of tools, we simulate being the "bad guys" to confirm that your networking infrastructure can defend against intruders. This testing provides a level of comfort that your security system is working as intended, helping keep your network as safe as possible.
Questions? Need Help?
Please contact Chief Technology Officer/ Director of IT/ Senior Cybersecurity Consultant Jeff Fox at or at 703.359.0700.