Sensei Enterprises, Inc.

---
WE ARE OPEN BY APPOINTMENT, WORKING BOTH ONSITE AND REMOTELY, AND SERVICING BOTH NEW AND CURRENT CLIENTS.
DO YOU NEED TO REACH US?
PLEASE EMAIL US AT  OR LEAVE A MESSAGE AT 703-359-0700.
---
ABOUT SENSEI
Sensei Enterprises, Inc. is a nationally-known digital forensics, managed information technology provider and managed cybersecurity small business, founded in 1997 by Sharon Nelson, a practicing attorney and John Simek, vice president. Sensei provides managed information technology to hundreds of businesses locally in the DC Metro area. Sensei provides digital forensics and managed cybersecurity services nationwide.
---
MANAGED INFORMATION TECHNOLOGY
Sensei strives to provide quality Information Technology support and managed services to businesses in the DC Metro area. Sensei provides cost-effective virtualization and cloud computing services, secure backup and monitoring solutions, hosted e-mail, spam filtering, both onsite and remote support and supplemental managed IT support to companies that just wish to have projects completed by experienced and certified IT consultants.  Sensei provides Microsoft Financing for larger projects that includes hardware and software purchases as well as consulting hours so that businesses can budget for their IT projects. Sensei offers a free IT assessment to customers that wish to get started with Sensei's premier services.
Sensei's consultants are certified with the latest technologies including Microsoft, Cisco, Novell, VMware and Citrix.  To learn more about Sensei's quality IT support services please fill out the contact form located on this page and we will schedule a free IT assessment with your business today!
Questions? Need Help?
Please contact Chief Technology Officer/ Director of IT/ Senior Cybersecurity Consultant Jeff Fox at or at 703.359.0700.

---
DIGITAL FORENSICS
Sensei's digital forensics team serves clients throughout the United States. With our unparalleled reputation for total discretion and extensive experience, you can be assured that your case will be handled with the care and attention it deserves.  We have veteran testifying professionals and highly certified examiners to provide expert testimony.  We accept criminal defense work as well as civil matters for your digital forensics and electronic discovery needs.  Do you need deleted text messages recovered from a mobile device? Internet search terms?  An activity timeline from a former employee who has departed with your company's data or data recovery? Perhaps you need a data breach investigated? Sensei's experts are here to help you.
Questions? Need Help?
Please contact CEO/Director of Cybersecurity and Digital Forensics Michael Maschke at or at 703.359.0700.

---
MANAGED CYBERSECURITY
Sensei Enterprises offers data security and incident response services using certified security professionals with years of industry experience. Sensei's cybersecurity assessment provides a complete analysis of your organization's security. Security and network audits, along with security awareness training for employees, are an important part of any ongoing program of infrastructure maintenance. They help you to determine the state of your network's security and to identify any areas of vulnerability that you need to remediate. In today's world, you can't just put up walls and keep the bad guys out – you have to be prepared to "detect and respond" as well. Let us show you how.
Questions? Need Help?
Please contact CEO/Director of Cybersecurity and Digital Forensics Michael Maschke at or at 703.359.0700.
Call Business Development Director Jennifer Kubal at 703.359.0700 with your questions – or ask to arrange a free Information Technology and/or Cybersecurity assessment.
How May We Help You?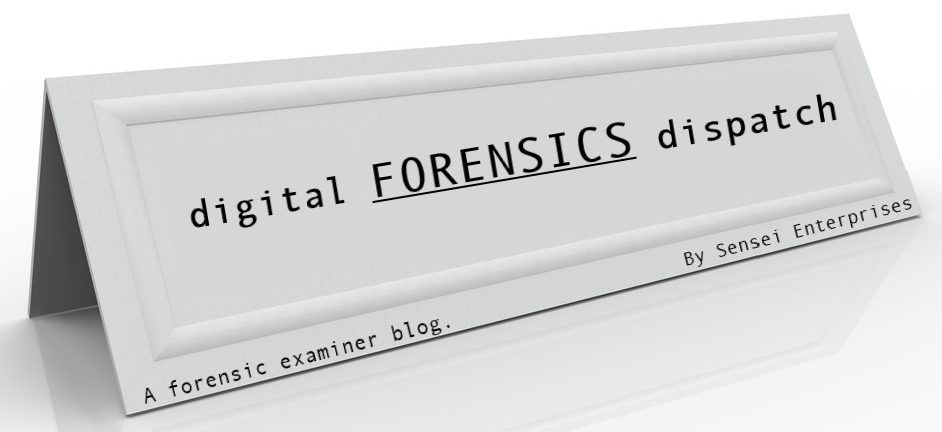 Digital Forensics Blog by Sensei's Forensics Team
---