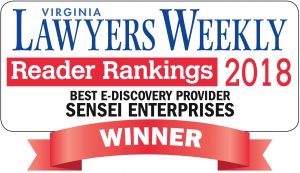 Capturing, assessing, investigating, and analyzing digital evidence requires specialized knowledge, skills and abilities – making digital forensics an art, as much as it is a science. Computers, mobile phones and other data storage devices can hold a wealth of electronically stored information that, in order to discover, requires a level of expertise above and beyond that of most end-users or Information Technology personnel.
Sensei provides digital forensics services to clients nationwide. Our digital forensics experts have been vetted in state, federal and military courts, and have provided expert testimony in civil, criminal and military law matters. The principals of the firm are nationally recognized experts on electronic evidence, and travel the country educating law firms, corporations and organizations. We accept all types of criminal defense work, including court-appointed matters.
If data exists on a device, even in a fragmented form, there is no limit to what Sensei's digital forensics experts can find. Whether we are asked to recover electronic communications, social media artifacts, authenticate an electronic document, or analyze computer activity to determine if a former employee stole data, digital forensic examinations can shed light on a multitude of internal, civil, or criminal matters.
Our digital forensics services include:
In-lab, onsite and remote data collection and preservation capabilities
Forensic investigation and analysis of various computer media and data storage devices
Preservation of social media accounts
Determining what a former employee did on a computer system leading up to departure, including whether or not any company data was stolen or misappropriated
Mobile device forensics – including the recovery of communications from many different mobile apps, deleted text messages and social media artifacts
Email identification, processing, extraction, and production – including the ability to recover deleted email messages
Data processing and culling – including de-NISTing, duplication and near de-dupe
Expert witness testimony
Digital forensic consulting and recommendations – including early case assessment, search methodology advice and trial preparation for electronic evidence issues/expert witness cross-examination
Data recovery from failing or failed hard-disk drives and other data storage devices
Questions? Need Help? Please contact CEO Michael Maschke at or at 703.359.0700.