What Our Clients Are Saying
Discover what our valued clients have to say about their experience with Sensei. Read their testimonials below to learn how we've made a positive impact on their businesses.
---
"My company has been with Sensei for years and we have never had a bad experience with them. Their team of techs are always available, patient, knowledgeable and extremely helpful in any situation. Team members Alex and Clay have come through for us on some of the most exhausting tasks imaginable (to us) and we highly recommend them and any member of Sensei. Thank you guys for all you do!"
– Yvette B.
"I have used Sensei Enterprises for many years now and would not dream of using any other company. They are extremely dedicated to their clients, no matter what time of day or night. They have never let me down and always go above and beyond to help. Their computer knowledge is second to none and are always on top of our needs. I would highly recommend this company. Always understands our company's needs. The entire staff has been great to work with from the top down."
– Susan S., Osteopathic Facility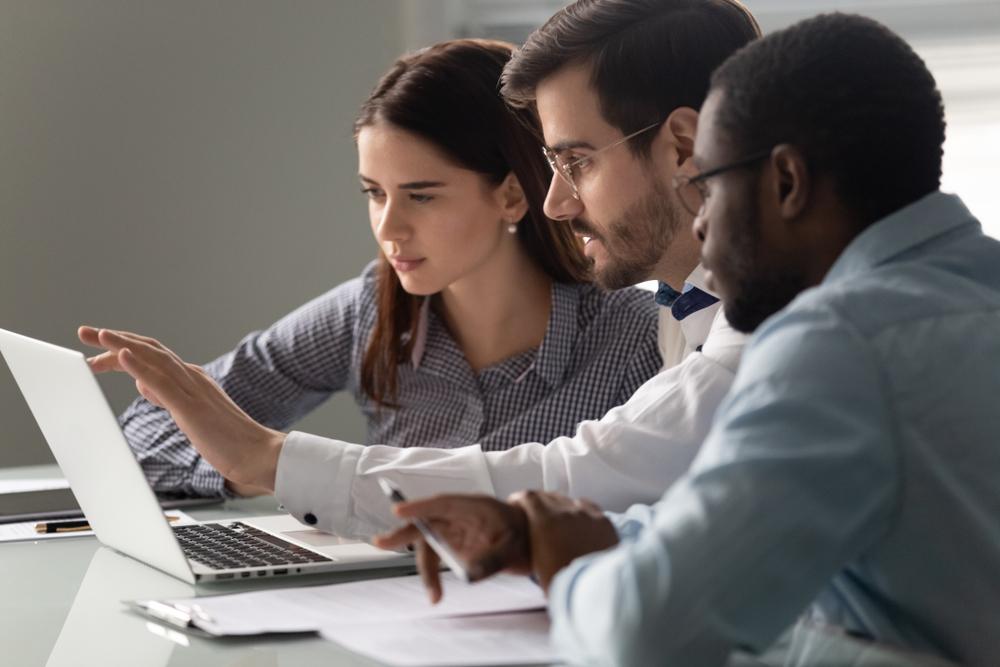 "Sensei has been our IT vendor for years and we are VERY pleased with them.  They are very knowledgeable and are able to explain things so that non-technical people can understand it.   We especially appreciate how someone is always available to help us and they make us feel like we are their best and most important client.  All of the guys know their stuff and are always friendly, reliable, and professional.  We would highly recommend them!"
– Becky S., Law Firm Administrator
"I have been using Sensei for IT support for almost seven years. Their technical expertise and professionalism have been nothing short of outstanding. A great company !!!!"
– Rod W.
"We have been pleased with Sensei Enterprises with their technology advice and assistance. The IT consultants have been knowledgeable and courteous and willing to help guide us in the right direction with our technology needs. We have no problems recommending Sensei to others who would inquire about them with us."
– Admin NVCJTA
"Sensei Enterprises has provided our firm with outstanding technology support services since 2009.  The members of their team are extremely knowledgeable and professional, and they always respond promptly to our questions and requests for support.  
On Sensei's recommendation, we moved to a cloud computing environment in 2012. Sensei handled the conversion with their customary efficiency, and we could not be happier with the results."
– Ronald S., Attorney
"I have thoroughly enjoyed all the events you have conducted that I have participated in over the past three years. However, yesterday's CLE  (How to Preserve Social Media Evidence and Use it in Court) was the most informative and valuable program I have ever participated in.  I particularly appreciated walking away from the CLE with a much clearer understanding of the issues and specific ideas for process implementation."
– Kimberly L., Law Firm Paralegal
"I give Sensei Enterprises and in particular Mr. Michael C. Maschke my highest endorsement. I am an attorney based in Fairfax and was in need of  digital forensics and electronic discovery expertise for a case that involved  internet defamation and cyberbullying and the identification of some internet posters.  Michael Maschke's knowledge and experience on the subject was extraordinary and impressive. It was clear from the moment I walked into Sensei that their focus was on delivering the most current and effective practices for their clients; however after spending just a short while with Michael, it was his care, attention and concern for me as a client that stood out the most. These are rare and special qualities. If you are looking for the best to find solutions, you have found them right here. This is a top notch firm!"
– Andi Geloo
Law Office of Andi Geloo, PLC
http://www.misdemeanorandtraffic.com
"I have personally used John Simek and his group and they are the best. Top expertise and can talk like a human being (for a judge's or jury's benefit)."
– John L. ,Attorney
"Our law firm has had the privilege of being associated with Sensei Enterprises as our IT specialists for several years.  Sensei's representatives have always been extremely knowledgeable and have not only promptly responded to all inquiries, but have served as our "guardian angel" monitoring our system and alerting us to potential problems before they occur.  I would highly recommend these professionals to anyone in need of expert networking solutions for their home or business."
– Eric P., Attorney
"I contacted Sensei for help with data recovery from a cell phone that was for my divorce.  They were able to easily determine what needed to be done to capture that data in question for my court case that met the standards of the court that were required.  They provided a consultation that answered my questions during a very difficult time, in a professional and thorough manner with some extremely sensitive material."
– Laura N.
"Our firm has used Sensei now for the past couple of years. They are the IT experts in everything. I always get a quick response when I call in with a question and if someone has to come out for an on-site consult, they make sure to have someone in the office within the same day, or the next day at the latest.
We had their expert come out last week and he spent pretty much the entire day in the office fixing multiple issues we were having. He didn't leave until the job was finished.
Whether it's over the phone or in person, they are always so knowledgeable, friendly, and RELIABLE. We have stopped trying to fix issues ourselves (which inevitably leads to bigger issues) and have now solely relied on calling Sensei. I recommend them to anyone seeking IT help."
– Britta V., Law Firm Administrator
"We're a small law firm without an in-house IT professional. We rely on Sensei for all our IT needs—and the service has been exceptional. Sensei responds promptly and gets the job done, no matter what it is. In many cases, Sensei can fix the problem working remotely. But if the problem requires an in-office visit, Sensei makes sure one of its IT professionals comes to our office to fix the problem. All of the IT professionals have been highly skilled, efficient, effective, and great to work with. We would definitely recommend Sensei."
– Mackenzie C., Attorney
"Sensei has been helping our business for a number of years and are extremely professional."
– Matthew G., Attorney
"I have relied upon Sensei for many years for their electronic evidence preservation and recovery services.  Not only are they highly skilled in computer forensics, but more importantly, they explain in understandable terms the complicated concepts and processes behind their forensic work.  When I know electronic evidence will be an issue in a matter, I try to consult with them early in the process to develop a workable strategy for identifying, acquiring and preserving the data.  I have no hesitation in recommending Sensei."
– Michael B., Attorney
"I wanted to offer this endorsement for your use in promoting the excellent work you do at Sensei.  Thanks for all of your help.
We have used Sensei's expertise for a number of years for our own firm's computer support issues. In addition, we have referred our own clients to them for their trusted forensics specialty. We know that we are in good hands and appreciate that each one of the technical support team is an easy/fun person to work with while being an expert in his field."
– William R., Attorney
"I grew up in the silicon valley, and I've done IT-related work myself in the past, but when our company choose to go with Sensei, we were very satisfied with their personal service and expertise.
When selecting our vendor, we had thought that although their rates were higher, their expertise would lead us to less overall cost because problems could be addressed before they required a lot of time or attention. That has been the case. We're very pleased."
– Daniel U., Roofing Company
"We have used the services of Sensei Enterprises for many years in routine to complex criminal and civil matters. We do so as Sharon and John and the Sensei crew are immediately responsive, knowledgeable in their craft, and importantly tell us when we do not need their services. Sensei gives a timeline for its work to be fihed and a budget – and meets both. We have never needed to look elsewhere for evaluations and analysis of cell phones, text messages, or laptop and desktop computers. Most importantly, the government respects their work and rarely challenges Sensei findings."
– Peter D. Greenspun
Greenspun Shapiro PC
www.greenspunlaw.com