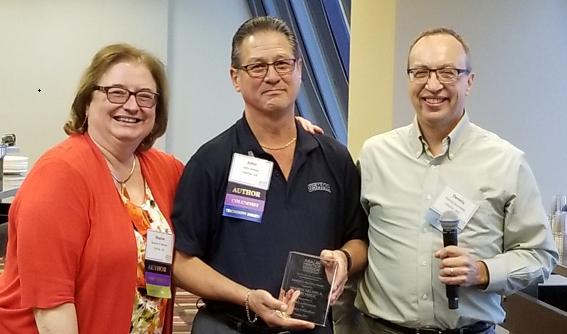 Our very own Sharon Nelson and John Simek received the ABA Law Practice Division's Robert P. Wilkins Award in Recognition of Overall Achievement in Division Publications.
The award was presented by Dennis Kennedy, the Chair of the ABA Legal Technology Resource Center, who said they were receiving it for "writing a bazillion books and articles for the Division."
Congratulations Sharon & John! Very well deserved!