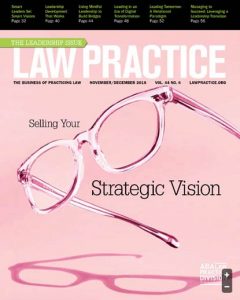 If you look at the "Hot Buttons" column in the November/December 2018 issue of the ABA's Law Practice magazine, you will find the article "On the Road Again: Secure Mobile Computing" written by Sensei's Sharon Nelson and John Simek. Law Practice magazine is a bi-monthly publication of the American Bar Association's Law Practice Division.
Excerpt: Lawyers are more mobile than they have ever been, but secure mobile computing remains an elusive goal. Wow, have things really changed. Technology has changed with remarkable speed, as have security threats and the "bad actors" who want your confidential data. We connect to our law firm networks from all sorts of wireless networks, at hotels, conference centers, coffee shops, the homes of our friends – even from airplanes now. Many of those connections are free, and many are fraught with peril.
It's not just about traveling domestically either. It's a brave new world, and crossing the border subjects us to searches of our electronic devices. Lawyers need to be aware of the new rules and how they can continue to keep client confidential information out of the hands of unauthorized people.
A great starting point is the National Cybersecurity and Communication Integration Center tips for secure mobile computing while traveling. There are tips for Holiday Traveling with Personal Internet-Enabled Devices, Cybersecurity for Electronic Devices and International Mobile Safety.