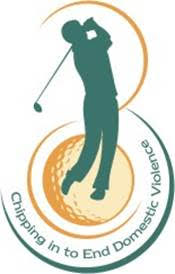 Sensei is excited to be a scorecard sponsor of The 18th Chipping in to End Domestic Violence Charity Golf Tournament hosted by Cooper Ginsberg Gray LLC. The tournament this year will be held on October 1 at the Bull Run Golf Club.
About the tournament: Since we started the golf tournament over eighteen years ago, we have raised over $390,000 for the abused women and children at the Artemis House (Fairfax County's Only 24 Hour Domestic Violence Shelter – operated by Shelter House).
Your generous support enables the Artemis House to continue their efforts in assisting victims of domestic violence.  The Artemis House offers a safe, confidential location and supportive counseling to victims of domestic abuse in addition to offering psycho-educational programs on domestic violence, helping connect individuals to services needed, and providing a time to gather themselves emotionally and resume functioning in society.