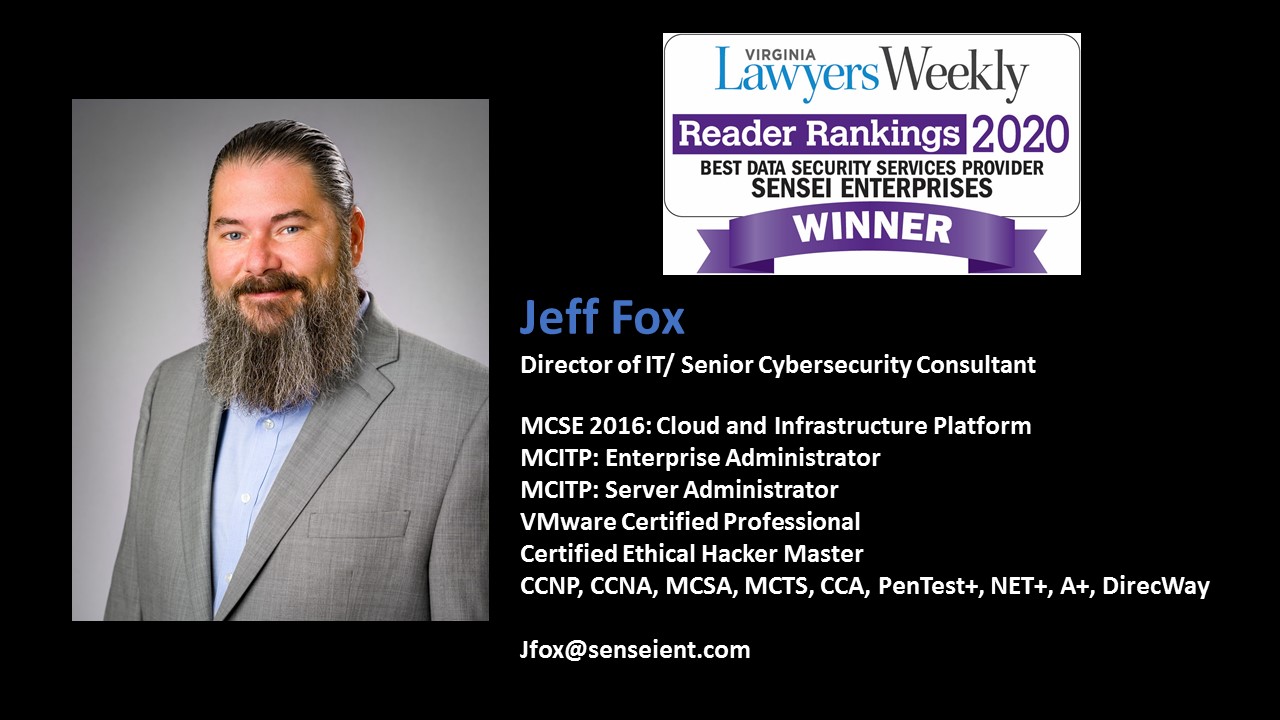 Sensei Enterprises has been in the "cloud" business for years and has selected a wonderful private data center for its clients. The "cloud" has been around for years. If you have an email address, you probably have data stored in a data center somewhere. In the last 10 years or so, the "cloud" has become a buzzword for technology that already existed. Bandwidth increases have really brought this old idea into a technology that not only works, but is more secure, more reliable and achieves greater uptime for the core services of a business.
Most businesses have a business-grade network with one or more servers. These servers need to operate at a certain temperature and require constant uptime to service the users of the business. Without servers working optimally, businesses can stutter or grind to a halt and productivity and money loss occurs so fast it can get out of control.
Sensei is proud that it has been servicing customers in a private cloud setting for many years and have achieved great success for its customers. We chose a private cloud vs. a public cloud for many reasons:
• Public clouds consist of many different businesses sharing many public servers vs. a private cloud where you are, in the arrangement Sensei has negotiated, the only customer on your private network. This is what is ethically required for most law firms and businesses of all kinds are following suit.
• Data on public networks is priced based on the data storage requirements vs. a private cloud where you can decide how much data you need and utilize it without those extra costs.
• Public clouds also share hardware, processors, memory and storage. Private clouds, by definition, are a single-tenant environment where the hardware, storage and processes are dedicated to a single client or company.
• Public clouds are customizable to some extent vs. a private cloud where you can completely customize the applications you run, the storage you maintain and use, and the processing power you need to run your business.
• Public cloud offerings lack the security that a private cloud can achieve. Because private clouds are dedicated to a single organization, the hardware, data storage and network can be designed to assure high levels of security that cannot be accessed by other clients in the same data center.
Your business needs to keep your data and email running and available. Sensei has strived to keep businesses running optimally for years. With Sensei's private cloud solutions we've been able to achieve an uptime rate of 99.999% and have increased business-security by doing so. Some of the other features of Sensei's private cloud offering include:
• Five 9's (99.999%) of historical uptime, including power and internet access
• 24x7x365 support
• Multiple layers of power & internet redundancies
• Key Card Access
• Biometric Scanners
• Perimeter and interior IP-DVR cameras
• Controlled site access
• Private locking cabinets
• Notification of all access to cabinets
• Climate controlled environment
• HIPAA, PCI DSS, SSAE16  Type II/SAS-70 Type II and LEED Gold (VA2) Compliance/Certification
Pricing for Sensei's cloud offering starts at $200.00 per month. To learn more about Sensei's private cloud offering or to take your business to the cloud please call Jeff Fox, Director of IT/ Senior Cybersecurity Consultant at 703-359-0700 or email him at for a Free Cloud Assessment.