Computer and Server Monitoring
Sensei offers 7/24/365 real-time computer and server system monitoring for businesses, providing around-the-clock monitoring and support of information systems. Monitoring is critical to keeping your information systems secure, up-to-date, and safe, allowing a response to events promptly. Additionally, this low-cost monitoring service helps detect and resolve a variety of network and system problems before they can escalate.
The computer and server monitoring agents utilize escalation templates to properly categorize system events and alerts, providing the appropriate notification for action.
Sensei's computer and server monitoring services includes:
Asset discovery
Endpoint management
Patch management
Remote monitoring
IT automation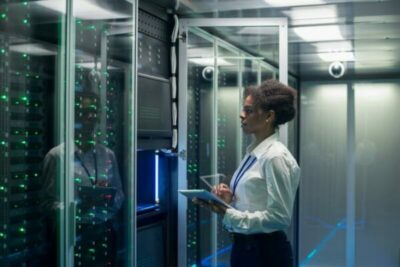 Asset discovery detects and tracks the presence and behavior of all connected devices across your network thus helping to keep authorized devices safe and others from introducing potential cyberattacks.
Endpoint management enables instant remote access to user devices and as a result, allows consultants to quickly resolve issues and provide technical support. Further, patch management provides Windows and third-party security and patch updates to all devices, keeping systems optimized, safe, and secure.
Remote monitoring allows for the quick discovery and remediation of any network bottlenecks, application performance issues, and security threats.
Finally, IT automation carries out routine support and maintenance tasks across all systems, rather than having to visit each system one at a time.
Computer and server monitoring is critical to keeping your systems up-to-date with security patches and providing for a rapid response in the event of an alert or incident.
Looking for support and monitoring?
Talk to the Experts