Data Breach & Incident Response Investigation and Remediation
To protect your organization against the devastating impact of a cyberattack, you must be prepared and ready to respond.
The members of Sensei's cybersecurity team are experts in all phases of the incident handling and response process. From preparation to the conclusion of the incident, our experts will assist you.
The cybersecurity experts at Sensei know how to stop an active attack, identify and remove the source of the data breach, and can help mitigate the financial and reputation impacts that may follow.
Do you need assistance with preventing or responding to a cyber incident?
Contact Sensei's cybersecurity experts or give us a call at 703-359-0700.
Most attacks occur from inside a company's environment. Is your company prepared?
Examples of incidents that your company may experience include:
Lost or stolen laptops and mobile devices
Third-party vendor incidents compromising your systems
Domain or website hijacking
Proprietary information and trade secrets leaked to a competitor
Spam or phishing attacks
Disgruntled employees deliberately destroying mission-critical data
Hackers penetrating your network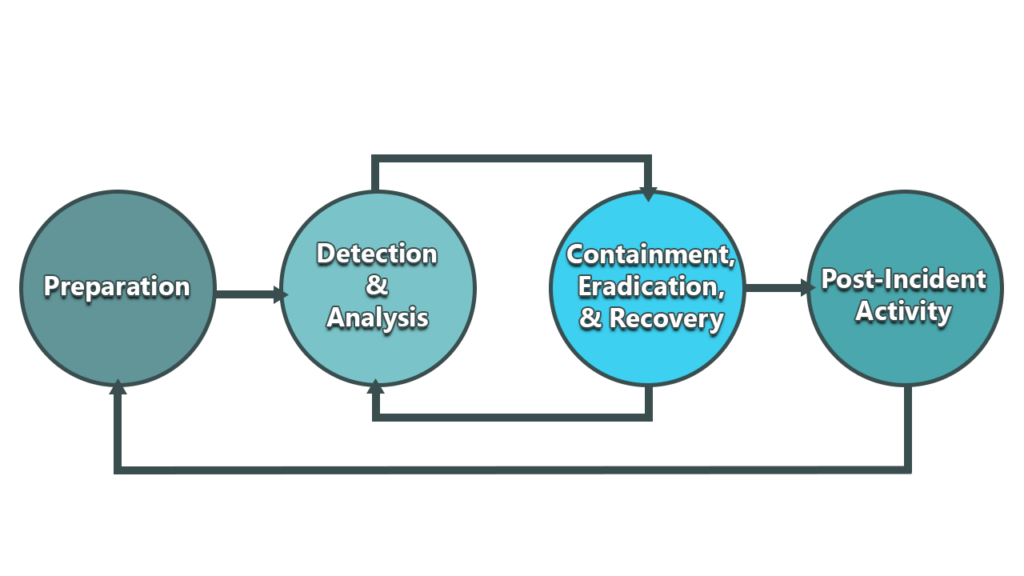 Do you need help drafting an Incident Response Plan?
Learn more about Incident Response Plans (IRPs).