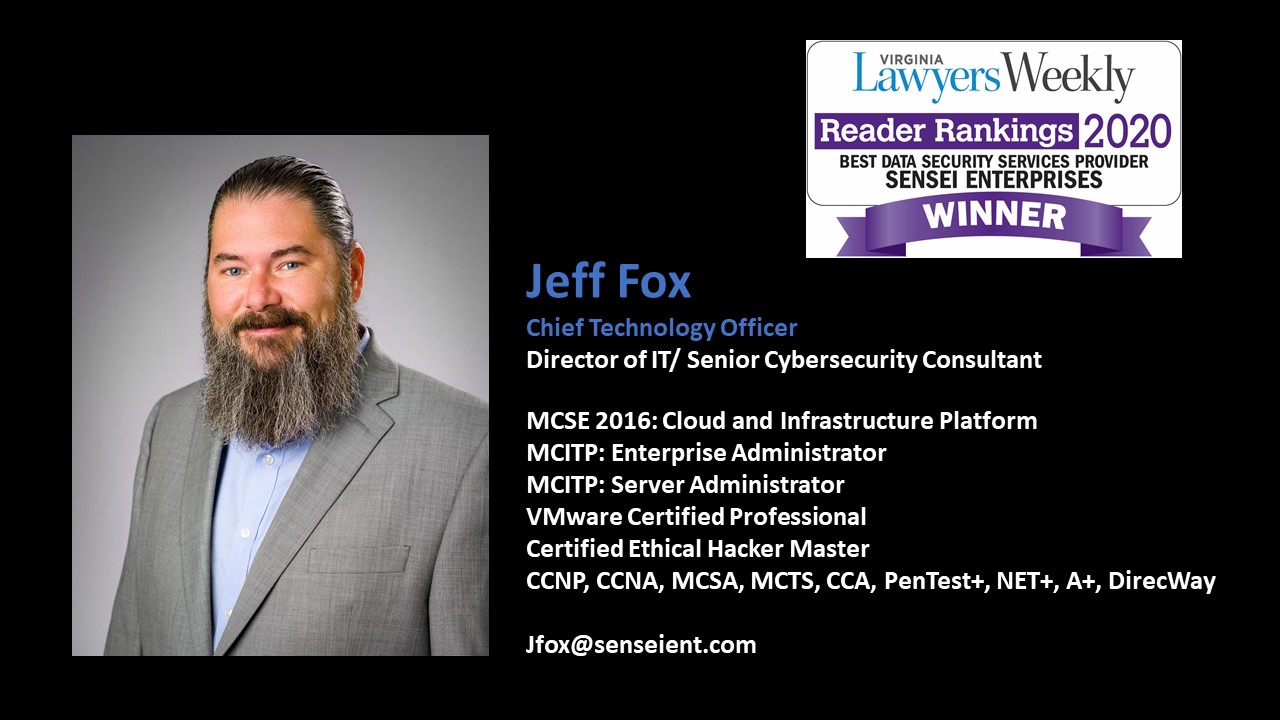 FREE ONE HOUR IT ASSESSMENT FOR METRO D.C. AREA BUSINESSES
Sensei provides managed IT support to hundreds of businesses in Virginia, Maryland, and Washington D.C. We know how important technology is to your business and to your bottom line. That's why our top priority is keeping your hardware, software, and networking systems running with a proactive program of evaluation and maintenance.
Although we're quick to respond to S.O.S. calls (if needed), our approach to IT support includes monitored daily/hourly back-ups, preventive maintenance, and remote access capabilities that reduce the number of onsite visits and your costs.
Additionally, we offer a trio of services designed to protect your IT systems and networks. The Sensei Infrastructure Guardian (SIG) is a suite of applications and hardware that provides 24/7 monitoring, backup and disaster recovery, as well as email security and filtering, proactively keeping a wide range of threats away from you and your business.
Our certified IT professionals have years of experience keeping businesses competitive and profitable, just by keeping their systems online, up-to-date, and current with the latest technology.
Our IT Services Include:
Managed Service Provider
Disaster Recovery and Planning
Email Hosting, Setup & Design
Cloud email Solutions & Security
Onsite and Remote Support
Virtualization, Consolidation and Cloud Computing
Cloud Hosting
Cloud Backup
Datacenter Hosting
Office Relocation Services
Hardware & Software Purchasing & Financing
Power Management
Server & Software Migrations
Design & Implementation Solutions
Asset Tracking
24×7 Monitoring
Helpdesk Support
Broadband Management & Circuit Acquisition
Proactive Maintenance
System Documentation
VoIP Backbone Design
Wireless LAN Solutions
Virtual Private Network Services
Security Policy & Firewall Management
Telework Solutions
Infrastructure Upgrades
Questions? Need Help?
Please contact Chief Technology Officer/ Director of IT/ Senior Cybersecurity Consultant Jeff Fox at or at 703.359.0700.